Posts for: December, 2017
By New Image Dental, LLC
December 20, 2017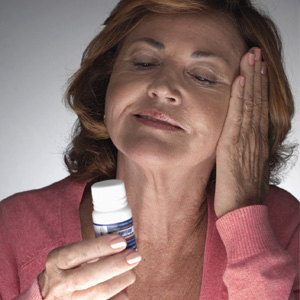 The old stereotype with the words "pain" and "dental work" in the same sentence is no more. Using local or general anesthesia (or a combination of both) we can completely eliminate the vast majority of discomfort during dental procedures.
But how do you manage pain in the days after a procedure while your mouth is healing? The news is good here as well — most discomfort after dental work can be easily managed with a family of medications known as non-steroidal anti-inflammatory drugs (NSAIDs). In most cases, you won't even need prescription strength.
You're probably already familiar with aspirin, ibuprofen and similar pain relievers for the occasional headache or muscle pain. These types of drugs work by blocking prostaglandins, which are released by injured tissues and cause inflammation. By reducing the inflammation, you also relieve pain.
Most healthcare providers prefer NSAIDs over steroids or opiates (like morphine), and only prescribe the latter when absolutely necessary. Unlike opiates in particular, NSAIDs won't impair consciousness and they're not habit-forming. And as a milder pain reliever, they have less impact on the body overall.
That doesn't mean, however, you don't have to be careful with them. These drugs have a tendency to thin blood and reduce its clotting ability (low-dose aspirin, in fact, is often used as a mild blood thinner for cardiovascular patients). Their use can contribute to bleeding that's difficult to stop. Excessive use of ibuprofen can also damage the kidneys.
That's why it's necessary to control the dosage and avoid long-term use of NSAIDs, unless advised by a physician. Most adults shouldn't take more than 2,400 milligrams a day of a NSAID and only during the few days of recuperation. There's no need to overdo it: a single 400-milligram dose of ibuprofen is safe and sufficient to control moderate to severe post-procedural pain for about five hours.
Our aim is to help you manage any pain after a procedure with the least amount of pain reliever strength necessary. That will ensure you'll navigate the short discomfort period after dental work safely and effectively.
If you would like more information on pain management after dental care, please contact us or schedule an appointment for a consultation. You can also learn more about this topic by reading the Dear Doctor magazine article "Treating Pain with Ibuprofen."
By New Image Dental, LLC
December 05, 2017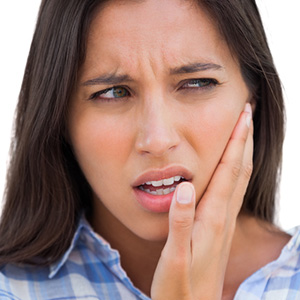 Have you ever felt a hot, burning sensation in your mouth—like it had been scalded—but you didn't eat or drink anything that could have caused it?
While you may think you're hallucinating, there's another possibility: Burning Mouth Syndrome (BMS). This condition, which can last for years, produces sensations in the mouth of not only scalding or burning, but also tingling, numbness and a decline in your ability to taste. Patients may feel it throughout their mouth or only in localized areas like the lips, tongue or inside the cheeks.
The exact cause of BMS is also something of a mystery. It's been theoretically linked to diabetes, vitamin or mineral deficiencies and psychological problems. Because it's most common among women of menopausal age hormonal changes have been proposed as a factor, although hormone replacement therapy often doesn't produce any symptomatic relief for BMS.
To complicate matters, other conditions often share the condition's effects, which need to be ruled out first to arrive at a BMS diagnosis. A feeling of scalding could be the result of mouth dryness, caused by medications or systemic conditions that inhibit saliva flow. Some denture wearers may display some of the symptoms of BMS due to an allergic reaction to denture materials; others may have a similar reaction to the foaming agent sodium lauryl sulfate found in some toothpaste that can irritate the skin inside the mouth.
If these other possibilities can be ruled out, then you may have BMS. While unfortunately there's no cure for the condition, there are ways to lessen its impact. There's even the possibility that it will resolve itself over time.
Until then, keep your mouth moist by drinking lots of water or using saliva-stimulating products, limiting alcohol, caffeinated drinks or spicy foods and refraining from smoking. If you're taking medications that could cause dry mouth, speak with your physician about changing to an alternative. And try to reduce stress in your life through exercise, mindfulness practices or support groups.
While BMS isn't considered harmful to your physical health it can make life less enjoyable. Careful symptom management may help improve your quality of life.
If you would like more information on Burning Mouth Syndrome, please contact us or schedule an appointment for a consultation. You can also learn more about this topic by reading the Dear Doctor magazine article "Burning Mouth Syndrome: A Painful Puzzle."